Where the Boys Are (1960)
George Hamilton
King of Kings (1961)
Harry Guardino, Rip Torn
The Parent Trap (1961)
Hayley Mills
West Side Story (1961)
George Chakiris, Russ Tamblyn
Viva Las Vegas (1964)
Ann-Margret
The Greatest Story Ever Told (1965)
José Ferrer, Martin Landau, Micheal Tolan,Angela Lansbury, Robert Loggia,Telly Savalas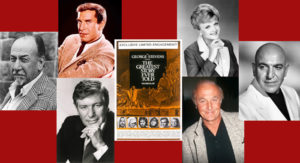 Ship of Fools (1965)
José Ferrer, Elizabeth Ashley, Werner Klemperer, BarBara Luna
The Dirty Dozen (1967)
Ernest Borgnine,Telly Savalas
5 Card Stud (1968)
Yaphet Kotto
The Wild Bunch (1969)
Bo Hopkins, Ernest Borgnine

Midnight Cowboy (1969)
Dustin Hoffman, Jon Voight, Sylvia Miles, Brenda Vaccaro
Diamonds Are Forever (1971)
Jill St. John
Summer of '42 (1971)
Jennifer O'Neill
Deliverance 1972
Jon Voight, Ronny Cox


The Godfather 1972
Robert Duvall, Abe Vigoda, Gianni Russo , John Martino

The Poseidon Adventure (1972)
Ernest Borgnine, Stella Stevens, Carol Lynley, Pamela Sue Martin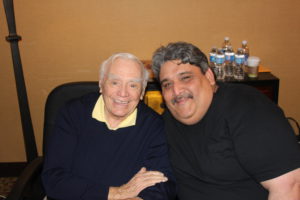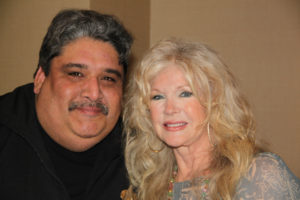 American Graffiti (1973)
Candy Clark
Black Caesar (1973)
Fred Willaimson
The Exorcist (1973)
Linda Blair
The Killer Elite (1975)
Gig Young,Burt Young,Bo Hopkins,Robert Duvall
The Rocky Horror Picture Show (1975)
Tim Curry
Carrie (1976)
Piper Laurie, PJ Soles, William Katt, Nancy Allen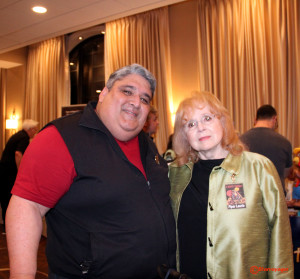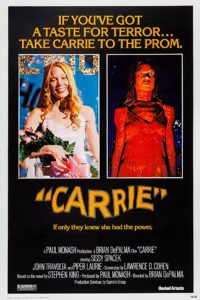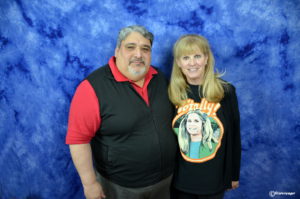 Rocky (1976)
Sylvester Stallone, Dolph Lundgren, Hulk Hogan, Burgess Meredith, Burt Young, Carl Weathers

Close Encounters of the Third Kind (1977)
Richard Dreyfuss
The Goodbye Girl (1977)

Marsha Mason, Richard Dreyfuss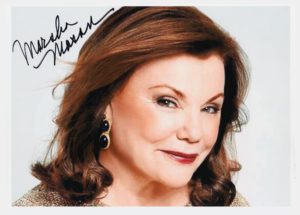 Roots

(1977)



LeVar Burton, Robert Reed, John Amos, Louis Gossett Jr.,Leslie Uggams,
George Hamilton, John Schuck , Todd Bridges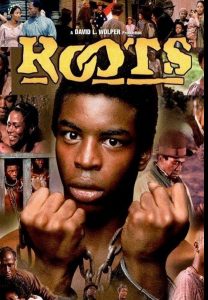 Saturday Night Fever (1977)
Donna Pescow, Karen Lynn Gorney
The Deer Hunter (1978)
John Savage
Animal House (1978)
Tim Matheson, Karen Allen, Peter Riegert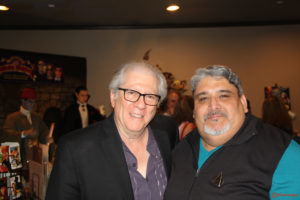 Coma (1978)
Elizabeth Ashley
Grease (1978)
Superman (1978)
Sarah "Ursa" Douglas, Jack "Non" O'Halloran and Mark "Jimmy Olsen" McClure

with Brandon "Superman" Routh
Up in Smoke (1978)

Cheech Marin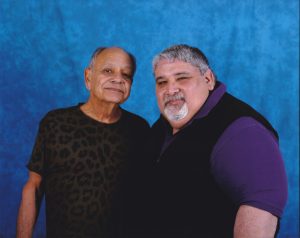 Alien (1979)
Veronica Cartwright,Tom Skerritt, Yaphet Kotto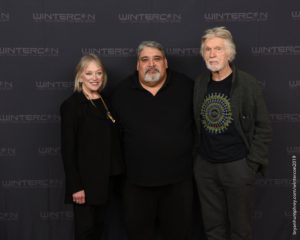 Hoodlum

(1979)



Mike Starr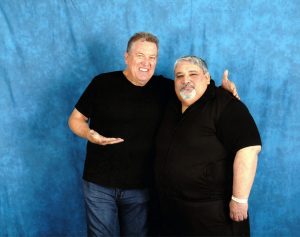 Penitentiary (1979)
Leon Isaac Kennedy
Roller Boogie (1979)
Linda Blair
The Warriors (1979)
Michael Beck, James Remar, David Harris, Terry Michos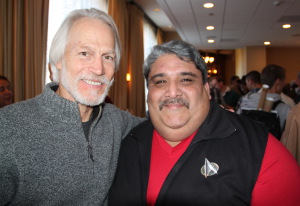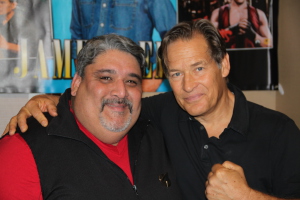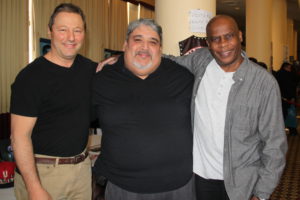 Deborah Van Valkenburgh, Apache Ramos,Wanda Velez
Joel Weiss, Konrad Sheehan

Airplane! (1980)
Robert Hays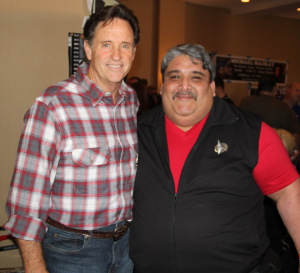 Flash Gordon (1980)
Sam J. Jones, Melody Anderson
Dressed to Kill (1980)
Raging Bull (1980)
Jake Lamotta, Cathy Moriarty, Vicki LaMotta

Body Heat (1981)
Fort Apache the Bronx (1981)
Kathleen Beller
Raiders of the Lost Ark (1981)
Blade Runner (1982)
Sean Young, William Sanderson, Joann Cassidy, Rutger Hauer, Kevin Thompson, Edward James Olmos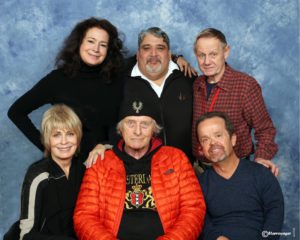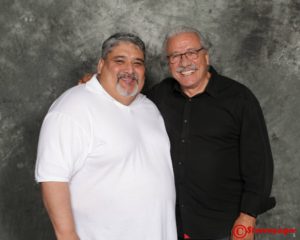 E.T. the Extra-Terrestrial (1982)
Dee Wallace
Fast Times at Ridgemont High (1982)
Judge Reinhold
Robert Romanus
The Last American Virgin (1982)
Lawrence Monoson, Diane Franklin, Joe Rubbo, Gerri Idol, Winifred Freedman
Zapped!

(1982)



Heather Thomas, Willie Aames, Scott Baio, Mews Small
Chained Heat

(1983)
Sybil Danning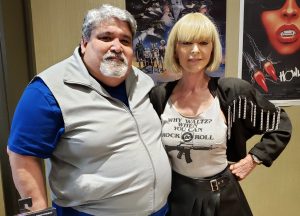 Flashdance

(1983)
Michael Nouri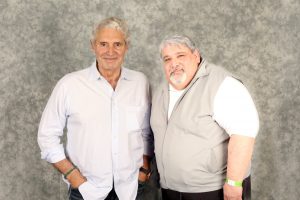 National Lampoon's Vacation (1983)
Beverly D'Angelo, Christie Brinkley

Never Say Never Again (1983)
Barbara Carrera
The Outsiders (1983)
C. Thomas Howell, Ralph Macchio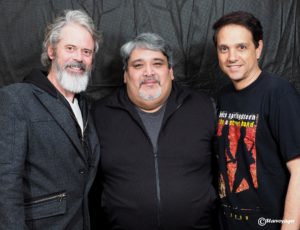 Scarface (1983)
Robert Loggia, Steve Bauer,Mark Margolis,Angel Salazar,Carlos Augusto Cestero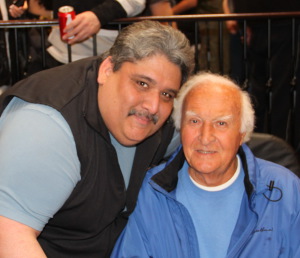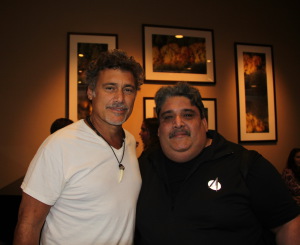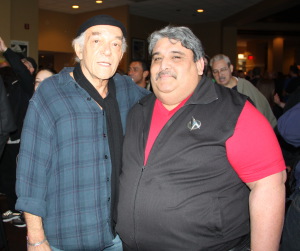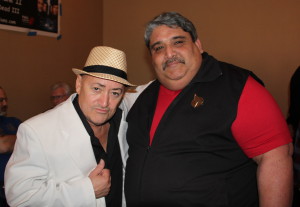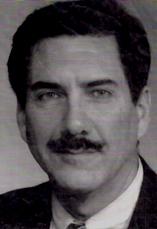 WarGames (1983)
Matthew Broderick, Ally Sheedy, James Tolkan, Eddie Deezen,Irving Metzman, Art LaFleur 
Airwolf (1984)
Jan-Michael Vincent, Ernest Borgnine 
Bachelor Party (1984)
Tom Hanks, Tawny Kitaen
Beverly Hills Cop (1984)
John Ashton, Ronny Cox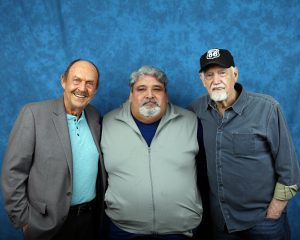 Blame It on Rio (1984)
Michelle Johnson
Gremlins (1984)
Zach Galligan
The Karate Kid (1984)
Ralph Macchio, William Zabka, Martin Kove, Ron Thomas, Rob Garrison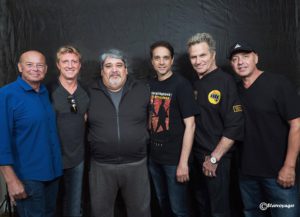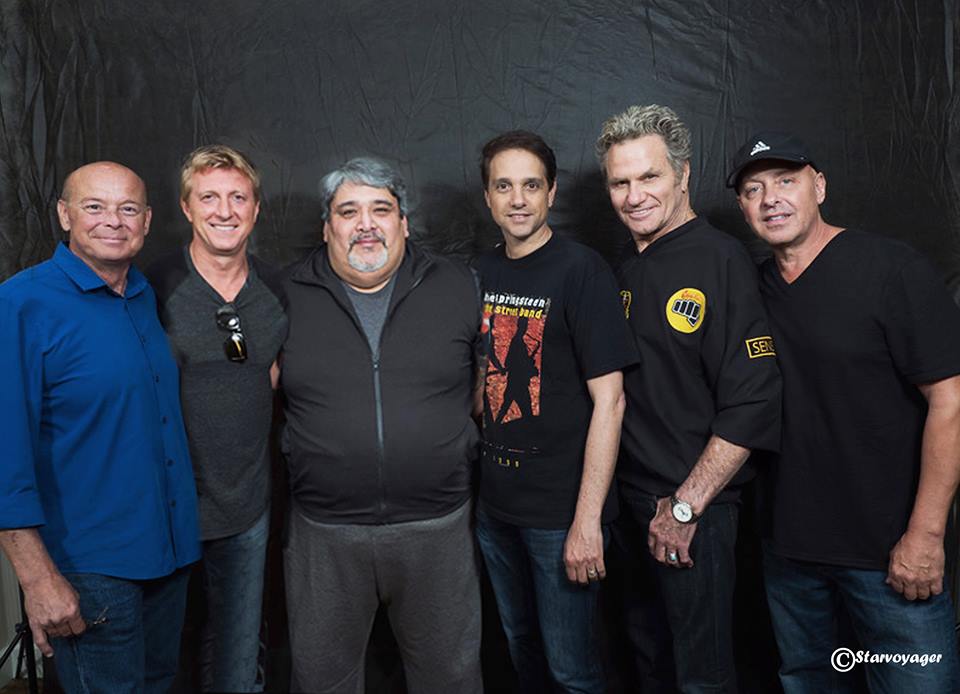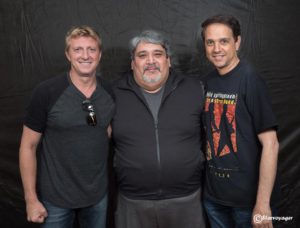 .
Night of the Comet (1984)
Catherine Mary Stewart
Once Upon a Time in America (1984)

James Woods, William Forsythe, Burt Young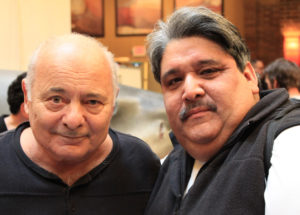 Purple Rain (1984)
Apollonia Kotero, Prince
The Pope of Greenwich Village (1984)
Eric Roberts, Mickey Rourke, Burt Young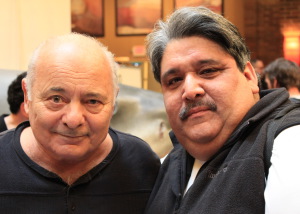 Revenge of the Nerds (1984)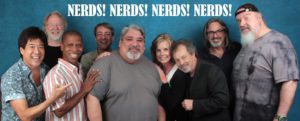 Streets of Fire (1984)
Michael Paré, Deborah Van Valkenburgh
Supergirl (1984)
Helen Slater
The Terminator (1984)
Arnold Schwarzenegger, Linda Hamilton, Michael Biehn, Edward Furlong, Lance Henriksen

Back to the Future
Christopher Lloyd, Lea Thompson, Claudia Wells
The Breakfast Club (1985)
Ally Sheedy, John Kapelos, Anthony Michael Hall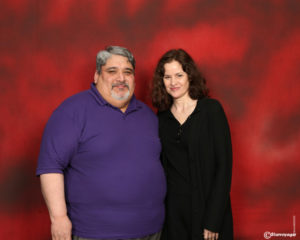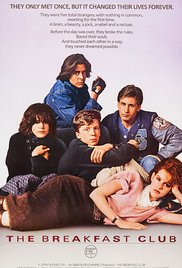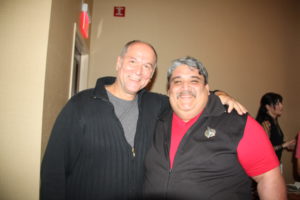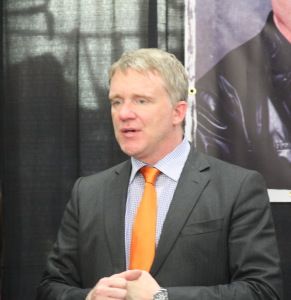 Enemy Mine (1985)

Louis Gossett Jr.
The Goonies (1985)
Sean Astin,Kerri Green,Joe Pantoliano,Jonathan Ke Quan
The Last Dragon (1985)
Taimak , Vanity
Pee-wee's Big Adventure (1985)
Paul Rubens
Weird Science (1985)
Kelly LeBrock, Ian Mitchell-Smith, Anthony Michael Hall, Suzanne Snyder, Judie Aronson

Vernon Wells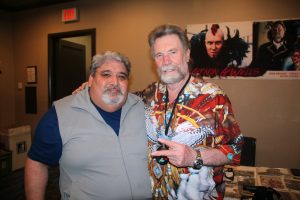 52 Pick-Up (1986)
Ann-Margret, John Glover, Vanity, Ron Jeremy
Back to School (1986)
Rodney Dangerfield, Sally Kellerman, Burt Young, Terry Farrell, Adrienne Barbeau,
William Zabka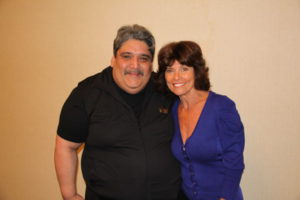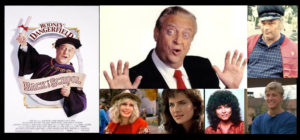 Big Trouble in Little China (1986)
James Hong
Ferris Bueller's Day Off (1986)
Matthew Broderick, Louie Anderson, Lyman Ward, Cindy Pckett

Richard Edson, Jonathan Schmock
La Bamba (1987)
Lou Diamond Phillips, Danielle von Zerneck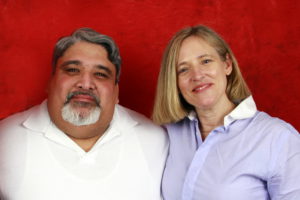 RoboCop (1987)
Spaceballs (1987)
George Wyner
Beaches (1988)
Barbara Hershey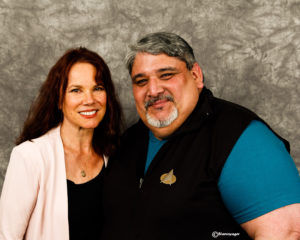 Cocoon: The Return (1988)
Wilford Brimley,Hume Cronyn,Steve Guttenberg,Tahnee Welch
Elvira: Mistress of the Dark (1988)
Cassandra Peterson
Mystic Pizza (1988)
Annabeth Gish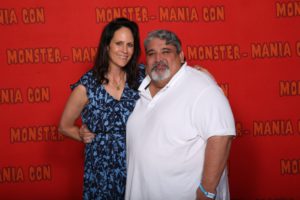 Batman (1989)
Robert Wuhl
The Fly 2 (1989)
Daphne Zuniga
Major League (1989)
Corbin Bernsen,Tom Berenger,Skip Griparis,Chelcie Ross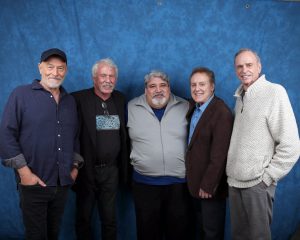 Steel Magnolias (1989)
Dylan McDermott .Sally Field,Tom Skerritt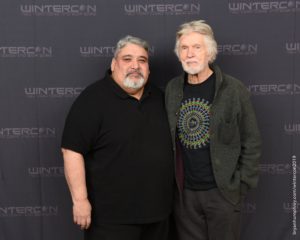 Weekend at Bernie's (1989)
Andrew McCarthy, Terry Kiser, Jonathan Silverman, Jonathan Silverman

Cry-Baby (1990)
Amy Locane
Goodfellas (1990)
Paul Sorvino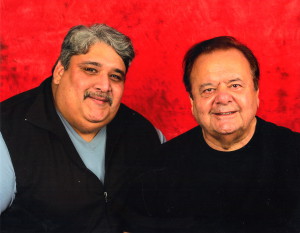 Ghost (1990)
Whoopie Goldberg, Demi Moore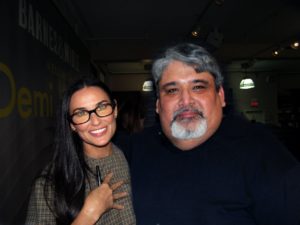 Total Recall (1990)
Mel Johnson Jr., Ronny Cox, Robert Costanzo,
Career Opportunities (1991)
Don't Tell Mom the Babysitter's Dead (1991)
Keith Coogan , Danielle Harris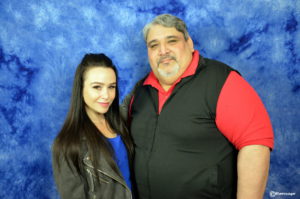 My Cousin Vinny (1992)
Austin Pendelton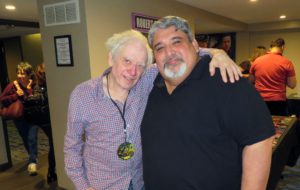 Sister Act (1992)
Kathy Najimy, Whoopie Goldberg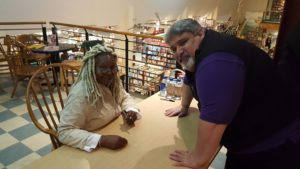 A Bronx Tale (1993)
Chazz Palminteri ,Taral Hicks, Joseph Donofrio, Kathrine Narducci

Son in Law (1993)
Pauly Shore, Cindy Pickett, Tiffani Thiessen

Mrs. Doubtfire (1993)
Sally Fields, Robin Williams
The Firm (1993)
Wilford Brimley
Groundhog Day (1993)
Stephen Tobolowsky
Tombstone (1993)
Forrest Gump (1994)
Sally Fields, Tom Hanks
Stargate

(1994)
Alexis Cruz, French Stewart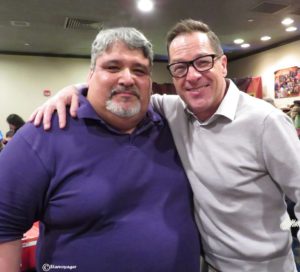 Embrace of the Vampire (1995)
Alyssa Milano, Jordon Ladd
Heat (1995)
Val Kilmer,Danny Trejo,Tom Noonan,Tom Sizemore,Jon Voight,Xander Berkeley
The Craft (1996)
Fairuza Balk, Robin Tunney, Neve Campbell, Rachel True, Skeet Ulrich, Brenda Strong
Independence Day (1996)
Vivica A. Fox, Robert Loggia, Brent Spiner, Mary McDonnell, Lisa Jakub, John Capodice, Robert Pine,

Lyman Ward
The Substitute (1996)
Tom Berenger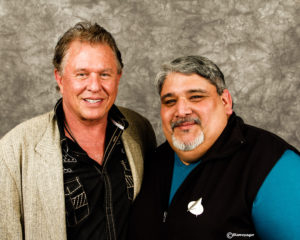 Air Force One (1997)
Andrew Divoff
Batman & Robin (1997)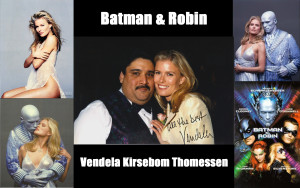 Chasing Amy (1997)
Joey Lauren Adams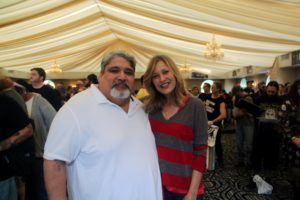 Titanic (1997)
Billy Zane
American Pie

(1999)

Tara Reid, Shannon Elizabeth. Mena Suvari, Thomas Ian Nicholas,

Chris Owen



Austin Powers: The Spy Who Shagged Me (1999)
Mindy Sterling, Verne Troyer, Robert Wagner

Summer of Sam (1999)
The Animal (2001)
Rob Schneider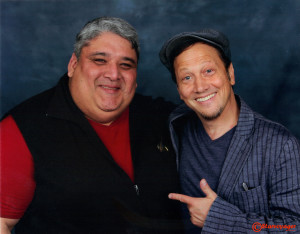 Matchstick Men (2003)
Alison Lohman
Underworld (2003)
Kate Beckinsale
Black Snake Moan (2006)
Christina Ricci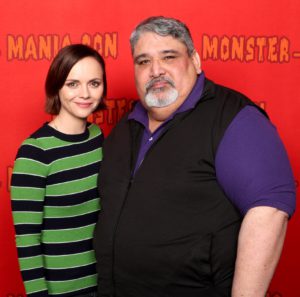 Superman Returns (2006)
Brandon "Superman" Routh
Halloween (2007)
Danielle Harris
Knock Knock (2007)
Sal Sirchia
Hot Tub Time Machine (2010)
Crystal Lowe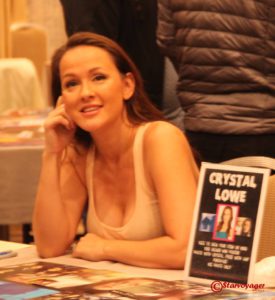 Machete (2010)
Danny Trejo