Welcome to my Website,
I hope you enjoy these pictures as much as I enjoy sharing them.
I'll add more from time to time, so check back often.
MMC39-18
Kathleen Turner,Ally Sheedy,Tim Curry
Paul Rubens,Cassandra Peterson,Richard Dreyfuss
Suzanne Snyder, Joe Pantoliano, Sean Astin,Jonathan Ke Quan
NJHC18
Amy Locane, Matt Bell, Tawny Kitaen
Keith Coogan, PJ Soles, Parry Shen
 Rachel True, Danielle Harris, Andrew Divoff
Rose McGowan
with Annabella Sciorra
Brave Book Signing @ Barnes&Noble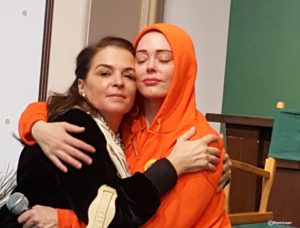 Live Long & Prosper.
Tom Hanks
William Sanderson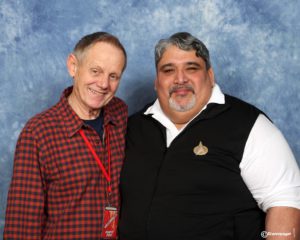 Buck Rogers Reunion
Gil Gerard, BarBara Luna, Felix Silla, Erin Gray, Thom Christopher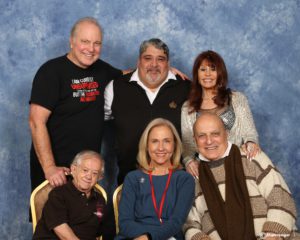 Blade Runner Reunion
Sean Young, William Sanderson, Joann Cassidy, Rutger Hauer, Kevin Thompson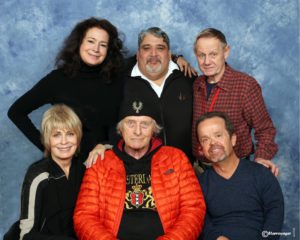 La Bamba Reunion
Lou Diamond Phillips, Danielle von Zerneck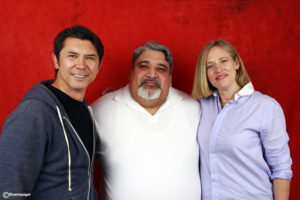 Leave it to Beaver Reunion
Tony Dow, Jerry Mathers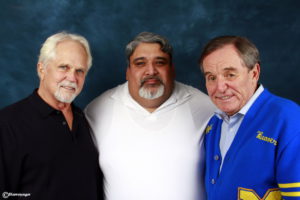 The Walking Dead
Some of the Bad asses from The Walking Dead, Well i got out alive.
Norman Reedus, Scott Wilson, Chad Coleman, Jeff Kober, Jon Bernthal
Laurie Holden, Michael Rooker, Khary Payton
Austin Amelio, Tom Payne, Xander Berkeley

Katelyn Nacon, Brighton Sharbino, Kirk Acevado
Pollyanna McIntosh, Seth Gilliam, Ethan Embry
The Ladies of Star Trek TNG Reunion
Denise Crosby, Gates McFadden, Marina Sirtis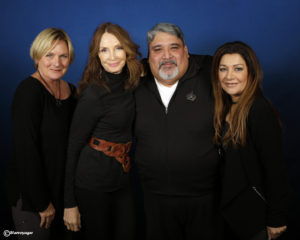 The Goonies Reunion
Sean Astin, Kerri Green
The Outsiders Reunion
C. Thomas Howell, Ralph Macchio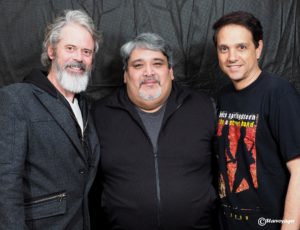 The Karate Kid Reunion
Ralph Macchio, William Zabka,Martin Kove, Ron Thomas, Rob Garrison
Batman
Adam West, Burt Ward, Julie Newmar, Lee Meriwether

CHiPs Reunion
Larry Wilcox, Erik Estrada, Robert Pine
Lost in Space Reunion
Mark Goddard, Marta Kristen, Angela Cartwright, Bill Mumy
WOW! The cast from Lost In Space, Very friendly, as they passed in the hall
they spoke and joked with there fans….

Happy Days
Henry Winkler, Marion Ross,Linda Purl,
Donny Most & Anson William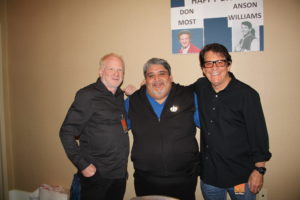 with Joyce Vincent Wilson & Telma Hopkins.
Mark Linn-Baker, Bronson Pinchot
Tara Reid, Mena Suvari, Shannon Elizabeth, Thomas Ian Nicholas
Dorsey Wright, David Harris,James Remar,Terry Michos, Michael Beck,Thomas G. Waites

Cleon, Cochise, Ajax, Vermin, Swan, Fox, Ms. Wanda Velez {Lizzie's}
Michael Beck, Deborah Van Valkenburgh, James Remar,Apache Ramos

Alyssa Miliano
Matt Lauer