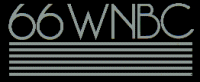 I was a guest on the Ray D'Ariano show in 1989,
With my good friend Rodney Belizaire
who was the show producer.
If you like to hear the show, Click on links below.

Dan Taylor   

Suite Judy Blue Eye
 Any and all images and or wave files are subject to
copy right to original owner.
66Wnbc theme and New York afternoon, as are photos and logo.